This article summarizes updates and enhancement made to the Remote Sensing (aka Air Intel) Tool.
Housekeeping - KML style icons are all now hosted at https://cdn.intterra.io/public/icons. Detection.png and Aircraft.png (not common) moved here along with all others. Any reference to https://apps.intterragroup.com/kml/syles/snc/ should be no longer be used in .kml
New Mission Notes - The Mission Notes file is used to provide a description of the mission and/or notes that are displayed in the Airborne Intel Tool under the FEATURES tab.
Renewed capability for providing optional Feature Description narrative for images and videos.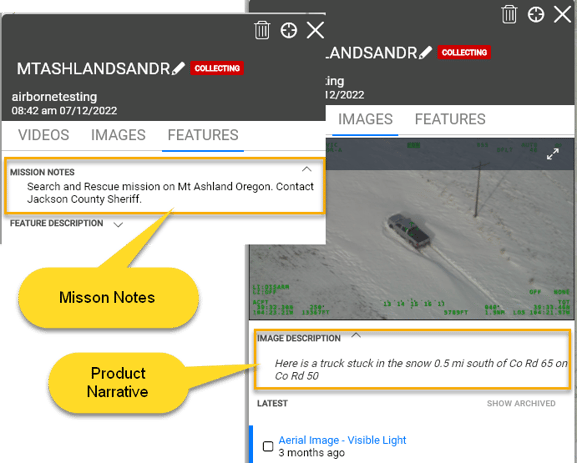 New vector ProductTypes for unburned areas and attended campfires.
Update to ICD for providing optional ProductDescription in naming convention.
For details and sample products, check out Remote Sensing Onboarding.